Be part of Something Magical this Holiday Season
Sioux Falls Cares has been serving families in need around the holidays since 1991. Thanks to generous donors and volunteers throughout the community, our non-profit organization is able to deliver Christmas in a box to families, which includes gifts, winter clothes, food, and more.

What started as a group of seven people getting together to spread Christmas cheer to 10 families has since grown into a project that helps more than 600 families each year⁠—including more than 2,000 children.

Spreading Holiday Cheer
We believe everyone deserves to feel special and loved, especially around the holidays. The happiness these packages provide is why Sioux Falls Cares exists. For parents who are working two and three jobs to put food on the table, our yearly delivery is a sigh of relief. Many wouldn't otherwise be able to afford gifts to give to their children. Now they can witness the joy on their children's faces as they open presents on Christmas.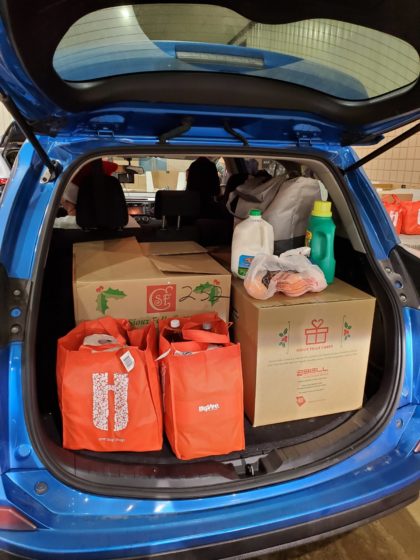 How You Can Help
We welcome all to contribute in any way possible. Whether you are able to volunteer your time or donate, we greatly appreciate the community coming together for this event.
Volunteer
Volunteers are at the heart of Sioux Falls Cares. They are the ones who make Christmas happen by picking up and delivering the boxes full of goodies to these deserving families. As a volunteer, it is truly rewarding to know you're making a difference in the community. Because of our supporters and volunteers, our mission of serving the Sioux Falls community will continue for generations to come.
Donate
Donate to Sioux Falls Cares and know you're helping a family in need. Every dollar makes a difference with 100% of the funds staying right here in Sioux Falls.